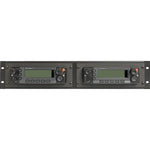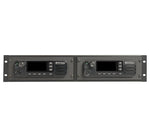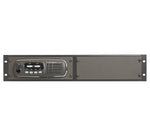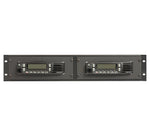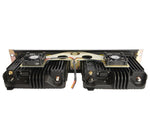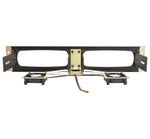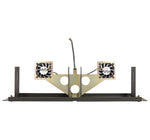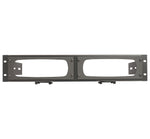 ---
---
The 19" Radio Rack Mount System with field-replaceable radio inserts and integrated cooling fans simply enables the installation and quick replacement of nearly any commercial, public safety, or amateur radio. There is never a need to remove or change the rack mount system.
If you require a specific combination of radios that are not shown, do not hesitate to contact us directly. It's very likely that we have inserts to accommodate your specific application. 
PRODUCT SPECIFICATIONS
Designed to accept all Jotto Desk 3" radio Face Plates

14 gauge cold-rolled steel construction

Laser-cut

Hydraulically press-fit threaded inserts

Yellow zinc dichromate anti-corrosion plating

PPG Envirocron s

atin black finish

Rack mounting contact points are plated and unpainted to ensure maximum ground contact

Fan units

 include two 12-volt San Ace 60 MM fans rated at 24.08 CFM at 5900 RMP with a low noise signature of 38 dBA
KIT INCLUDES
2 San Ace 60 MM Fan units as specified above

2 Jotto Desk Face Plates to fit the radio types selected

Rack Mount Frame System

Unlimited phone support from our experts
Our premium manufacturing machines enable our people and processes to create highly reliable and trusted products for mission-critical applications. Without compromise.   
All products are designed and produced in the United States.

hidden
ADDED TO CART
CHECKOUT