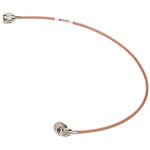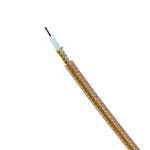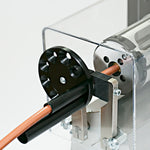 ---
---
Northcomm's coaxial cable assemblies are precisely manufactured devices intended for use in high reliability and mission-critical environments. Our fabrication process uses highly sophisticated computer-controlled machinery from Schleuniger that ensures the electrical and mechanical integrity of both the inner and outer conductors. This proprietary assembly system delivers repeatable and exacting tolerances that are simply unachievable with traditional hand tools.

ASSEMBLY INCLUDES

Fully assembled Thermax RG-142B/U coaxial cable

Amphenol RF, Times-Microwave or RF Industries connectors
Vinyl protective connector covers
Low-smoke zero halogenating heat shrink product ID label

RF Sweep Data (100 KHz - 2.7 GHz)
Every assembly is swept to ensure that return loss characteristics are within specification. This testing methodology ensures the discovery of both intermittent and static faults.

All assemblies are designed and produced in the United States.
hidden
ADDED TO CART
CHECKOUT